Outside Caterers
Whether hosting a holiday party, company meeting, anniversary, or wedding reception, we are committed to offering high quality, and our catering partners will consistently serve to meet those expectations.

If food is required for an event, it must be provided by The Elk Park Event Center or one of our preferred caterers. Certain dietary accommodations can be made, pending agreement by all parties involved.

Wedding cakes, cupcakes, and other desert items are allowed from the vendor of your choosing.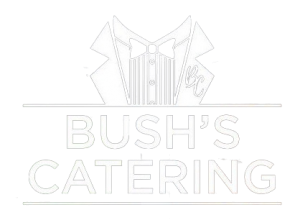 Bush's Catering
Chris Bush
(573) 529-2204

Bush's Catering
Peachtree Catering
Benjamin Hamrah
(573) 875-6608

Peachtree Catering